A few brethren travelled to the Isle of Bute for the annual bowling championship on the weekend of 10 July. Two teams from Lodge 774 took part: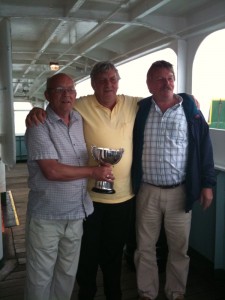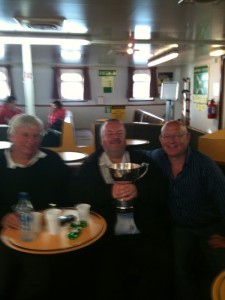 Robert Crawford, John (Teddy) Kerr and DS Bannatyne beat the favourites, Tarbert, in the final and lifted the silverware with just minutes to spare before the ferry was due to sail. Thankfully they and the silverware made it back to Arran where the celebrations carried on well into the next day. According to the rumour mill, the champions' open-top bus will be travelling through Brodick with the trophy sometime soon. Look out for times in the Banner and get there early if you want a chance of seeing the winning team — crowds are expected.
And well done to Tim Keen, Chris Stirling and Dan Mackay for completing their sponsored walk for the MS Society. A big thank you to everyone for their sponsorship.
Thanks also to Rothesay 292 for their hospitality